Who We Are
Formally established in February 2020, American Dignity is a FEC approved Super PAC centered and focused on researching, vetting and producing accurately sourced documentary films with political messaging. Their first project, titled "The Game is Up: Disillusioned Trump Voters Tell Their Stories", has been in production and shooting since Mid-May throughout the country and in Israel during the global pandemic. Our subject's bios are below. Along with a host of professional experts, they describe their journey and share their stories of their 2016 support of the current administration and when and why they have changed their minds for 2020.
Founders
Melissa Jo Peltier is a New York-based American producer and author. She is widely known for producing, writing and directing the 1994 A&E documentary mini-series Titanic: Death of a Dream and Titanic: The Legend Lives On, the show Dog Whisperer with Cesar Millan and for co-authoring five books with Millan. In 2013, she published her first novel, entitled Reality Boulevard. Peltier has won two Emmy awards and received the Humanitas Prize in 1993 for the documentary Scared Silent: Exposing and Ending Child Abuse.
J. Dirk Schwenk, Esq. graduated with Honors (cum laude) from the University of Maryland School of Law in 1997 and was the recipient of the William P. Cunningham Award as the student who demonstrated exceptional service and achievement while at the law school. He has been in private practice focused on maritime and waterfront property issues since in Annapolis since 2000, and founded Baylaw, LLC in 2010. He is the father of two sons, husband to a fantastic wife, plays basketball and moonlights as a singer-songwriter.
M. Kerry Craven was in production from 1985-1995. She served as a Line Producer, Production Coordinator/APOC and non-guild AD for a myriad of commercials, informationals, corporate, documentary, long format broadcast for TV, as well as narrative long/short and episodic programs. In 2017, she was instrumental in the start of the Political Action Committee, Mad Dog PAC with former White House staffer, Claude Taylor. Mary Kerry currently serves as a corporate partner, Co-Treasurer and Producer for American Dignity's first project, "The Game is Up: Disillusioned Trump Voters Tell Their Stories".
Our Stories
Former Congressman Joe Walsh. Chicago, Illinois
Still a Tea Party Republican, Walsh takes us through his transition from "grab my musket" right wing shock jock, to a man who claimed he'd even vote for Sanders & socialized medicine before making Trump the King he wants to become. Footage includes Joe "Tea Party footage", Iowa Rallies, New Hampshire Primary and interview at Joe's home in Illinois, along with full access to his social media before 2016 and since.
Christopher R. Gibbs, Ohio Farmer and Former RCCC Chair, Shelby County Ohio
A self-described "Reagan Republican", Gibbs feels deserted by a party that won't admit Trump's tariffs have already devastated US agriculture. Including an interview with Chris in Ohio; aerial drone footage of the 560-acre farm, lots of farm b-roll and early photos/film of his life on the farm.
Veteran David Weissman, Florida
We're seeking an interview with Sarah Silverman; whose Twitter kindness sent confirmed angry Trump troll David to do his own research…and eventually turn into a Democrat! Footage includes location interview, plus a range of supporting materials from his life as a Trump supporter.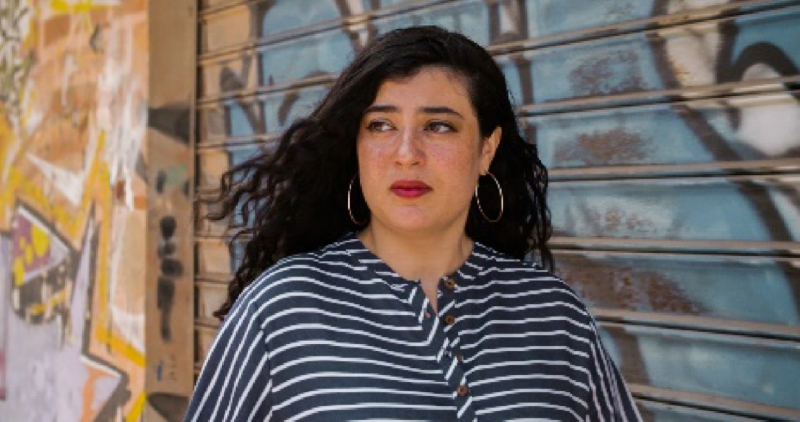 Former Chair of the Brooklyn Young Republicans, Batya Goldberg
An ardent GOP rising star as a teen, Batya was all in for Trump. It was her parents experiences as Soviet refugees, plus his pathetic response to Corona witnessed while she was visiting in Israel, that ended her promising Young Republican career. We've shot on-location interviews with Batya in Tel Aviv including B-roll, plus extensive support materials of her all-out support for MAGA. (including from CPAC, Turning Point, the Inauguration and Inaugural Ball).
Evangelical & Liberty University Grad, Nathan Munson, Lynchburg
Being a Christian is part of Nathan's identity, so when Liberty University told students to vote Trump or vote against Jesus, he complied. He's come to believe that Christians are shaming themselves by adopting Trump as their savior. We've conducted our pre-interview with Nathan and plan to shoot his on-camera interview upon his return home in mid-July, and include footage from his graduation where Trump himself was the speaker.
Evangelical Couple, Ron & Cyndi Hawthorne, Detroit
Ron and Cyndi Hawthorne are a blessedly odd couple in some ways – she a Christian girl who grew up in what she calls the "conservative evangelical bubble": he was a Democratic Detroit autoworker's son who got into trouble with the law and did some time. He and Cyndi are thoughtful, passionate and articulate, and determined to speak out and do the right thing this time.